---
Click on the links below.

Home

Members Pages




Central Florida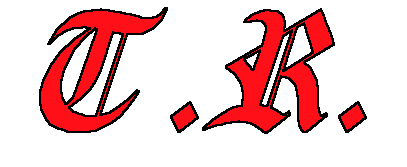 The Central Florida Triumph Register maintains two national affiliations.
The Central Florida Triumph Register, encourages ownership, restoration, and preservation of Triumph cars and the enjoyment and pleasures they bring. Located in the center part of the State of Florida, and serving primarily the Central Florida area, membership in the club is open to anyone who loves Triumph sports cars or owns one. There are no restrictions on membership and ownership is not a prerequisite. Through the club newsletter the "TR Tales" members are informed of club and related Triumph events in a timely manner. So come join us!
---
If you have any question or comments?

Please email us!
---
Last Updated 03-15-2009
Central Florida Triumph Register © 2007,2008,2009